Main Page
From Cruinndrac Farms
Administrator Pages: Add a Wyrm | Add a Handler | Incomplete Wyrms | Recent Changes | Wyrm Mixer (Beta)
Greetings Wyrmhandlers, welcome to the Cruinndrac Farms Registry!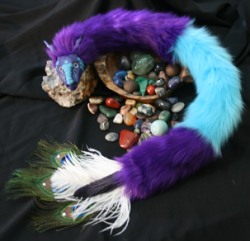 This site is part of the larger group of Cruinndrac Farms sites. This site is home to the registry of breedable Wyrms and their Handlers. Here, you can find lots of information regarding Wyrm types, breeding, and see what Wyrms are out there in the available population. It also allows each handler to see their entire Horde of Wyrms as well as prizes or awards they have gotten through Cruinndrac Farms.
For more information on how to participate in the social-side of Cruinndrac Farms, including contests and prizes, please see our Forums.
To register a wyrm you own, please follow the Register Your Wyrm link.
For more information on Wyrms, please see our Wyrmhandler's Guide.
Breeding Season Status
Current Season
The 2022 Spring Season will officially open at 12:00 (Noon) Eastern Time on April 9th, 2022 and close at a yet to be TBD time. (Likely Midnight on the same day.)
Previous Seasons
All previous seasons have been completed. Items have been sent out.
Missing Items
Registration Queue
Registering your new Wyrms is a manual process and we usually have between 50-100 Wyrms in the registration queue at any one time. Please be patient. If your registration is on this list, then it will be processed as soon as possible:
REGISTRATION QUEUE