*laughs* I'll have to change the title I guess when I get others, but for now, we'll go with this.
Got my Wyrm in the mail today and wow, he's just adorable. He came with his own snack and a gorgeous little blue charm that looks like his awesome face. He's super cute, love his fur- it has that wild-dog feel and color to it. He photographs really well, looking forward to playing with him in different environments!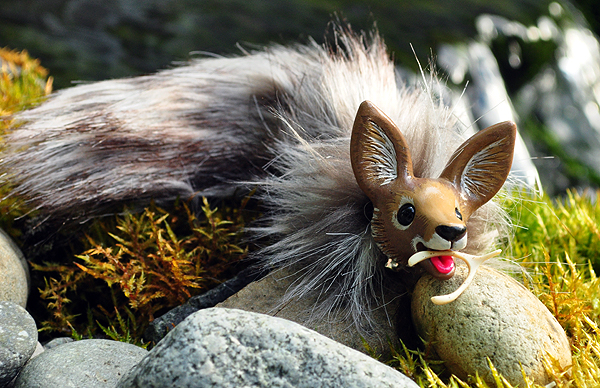 He's also apparently bit of an intrepid explorer, and he boldly found another kindred soul who has his sense of humor and was willing to help him out with displaying the wonderful little googly-eyed merle Corgi that was on the envelope! What a cool doodle, it is now cut out and in my special "awesome doodles" folder here at the house.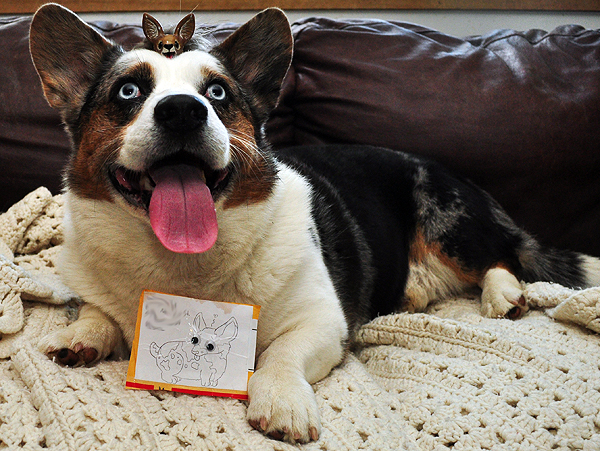 PS: The tokens are beautiful, wow. They look like jewelry. I'd totally wear them...