Hey ya'll!! homecon is once again upon us and i'd Love to draw for you!! ‎(*•̀ᴗ•́*)و✨
all commissioned illustration work will be streamed (stream times pending), so long as my computer doesn't throw a fit about it, LAUGHS
SO WHAT'S ON THE MENU?
Wyrm Card Illustrations:
25$-40$ (dependent on complexity! ask for a quote first)
Get a drawing of your wyrm perfect for use on their card or as a badge for you! will be flat colored, despite examples being b/w!
(application on card 100% dependent on Scribe's availability, please do not pester Zia about adding them!)
Character illustrations:
Varied, see pic!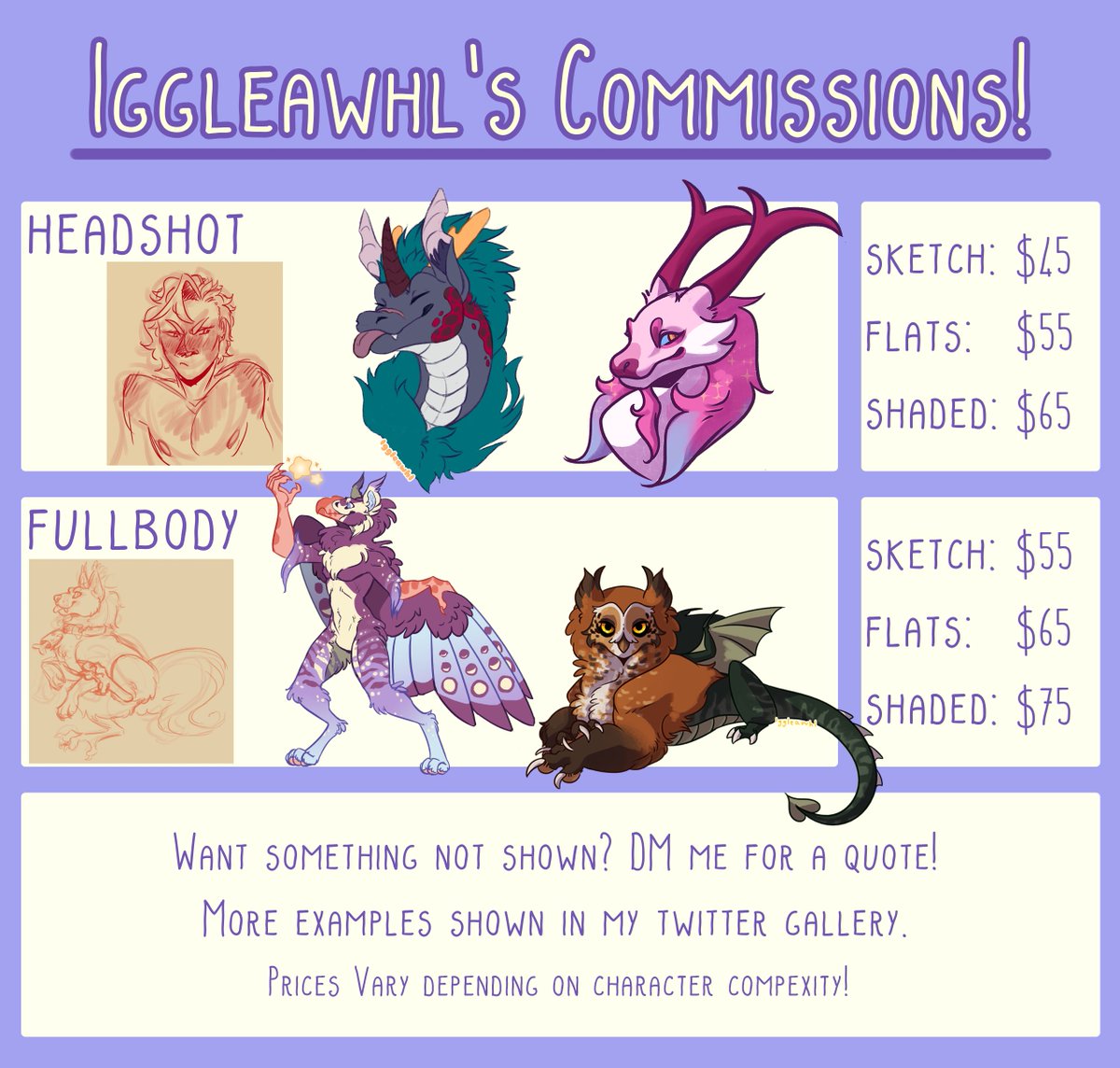 More examples
here
and
Here
I can include up to 5 wyrms in your piece for NO ADDITIONAL COST, each additional wyrm beyond that will be +5$
Stickers!:
5$ each, 3 for $12
Kiss cut, super durable stickers! i have one on my car and it's been there for Years with little to no fading or peeling!
please let me know which sticker you'd like from the grid and How many you'd like!
Charms!:
$12 each, whole set for $31
2.5 inch double sided Clear acrylic charms! comes with a lobster clasp.
Greeting Cards!:
$10 per pack
Christmas in July, anyone? a set of 3 cards (with envelopes!) celebrating the weird and wonderfully dark lore of the holidays!
[wimg width=500]IMAGE PENDING[/wimg]
If you're interested in something not seen here, just let me know! i'm willing to do all sorts of things on this fine Homecon weekend!