Hey everyone
I just finished this portrait of my wyrms!
The texture is free from SerkeTextures @ Deviantart! [http://serketextures.deviantart.com/]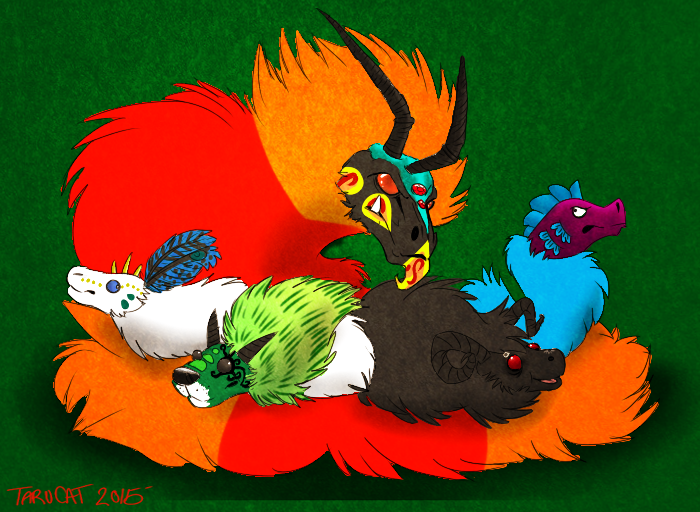 Red and Orange mini is Prince Aki Haru
Blue Bright Darter is Pablo
Black Tarnished Tesla is Tinker Belle
Green Mushroom Dog is WuanWuan
White with the gold spots and blue feathers Jiao-Di is Xiao Bo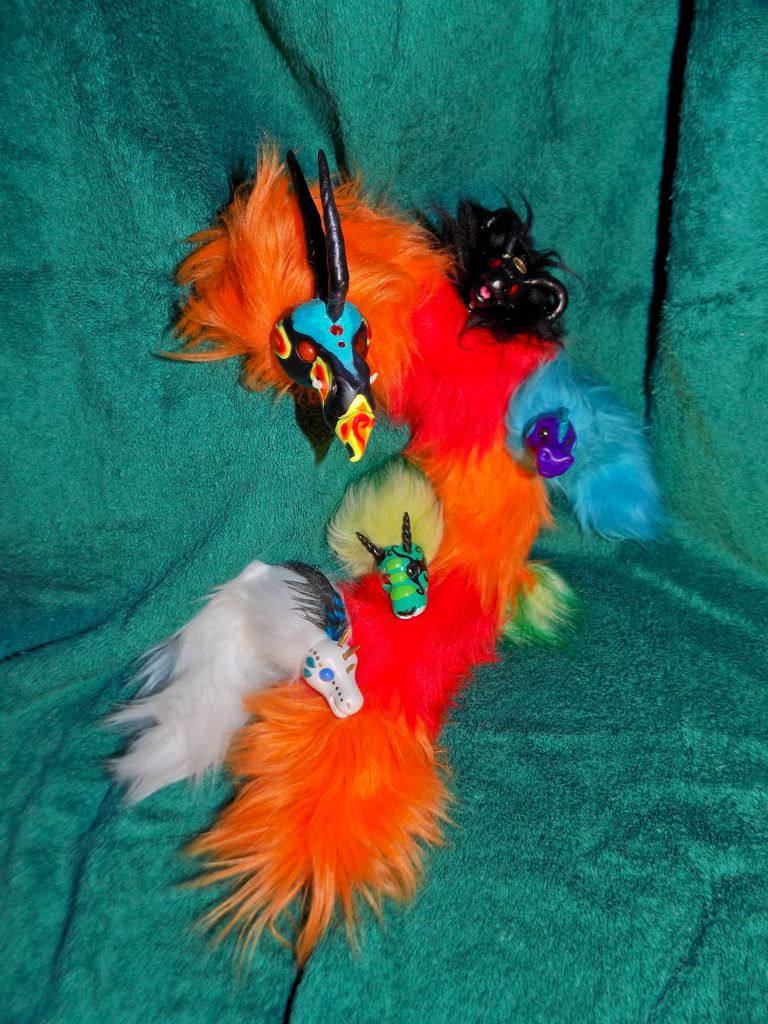 I feel like I rushed it on the coloring x_x but besides that I'm pretty proud of it! I work better when I work on traditional artwork, but not bad for digital I say!